From single prototype to multiple end
parts in just a matter of days.
3D Era Tech is the leading 3D printing service provider in Pune with updated 3d printing technology in India. We recognized as a best 3D Printing company in Pune.
Manufacturing On Demand. 3D Era Tech is one stop solution for 3D printing services & 3D scanning services. Facility from prototype to production. Avail option to Buy 3D Printers.
3D Scanning & CAD Inspection
Powerful, Accurate and Detailed 3D Scanning.
We have Laser 3D Scanner, Bluelight 3D Scanner and White Light 3D Scanner to serve our 3D Scanning Services in Pune and all over India.
Equipped with Industrial grade scanners only with the accuracy of 10-15 microns.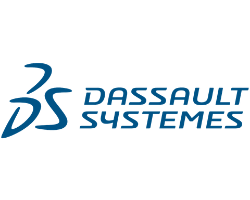 Discover customers stories and know about the experiences of our clients for 3D Printing and 3D Scanning services with 3D Era and benefits they get. 
Great customer service, great product quality and fast turnaround time. We were looking for 3D printing in Pune and we found this 3D printing company. We have asked them to 3D print a one of the damaged machine parts and they provided us high strength and smooth surface finished job.
Scanned a whole tractor body so we can work on to improve seating position for our farmers to eliminate backpain issue. Our R&D team was searching for full-fledged solution and fortunately team 3D Era given us full support throughout this project with their 3D scanning services.
Upload your 3D files in STEP or STL format and get instant quote. 
3D printing is sometimes called as Additive Manufacturing (AM). In 3D printing, one creates a design of an object using 3D Modelling & 3D Designing software, and the 3D printer creates the object by adding layer upon layer of material until the shape of the object is formed. There are variety of 3D printing materials as used, including plastics, resins, powders, filaments & Metal powders & different type of 3D printing technologies, like SLA 3D printing, SLS 3D printing, FDM 3D printing & Metal 3D printing.
About 3D scanning technology, A 3D scanner is a device that analyses a real-world object or environment to collect cloud point data on its shape and possibly its appearance. The collected data then get used to construct digital three-dimensional 3D models. The technology is especially helpful in the fields of research, design, & reverse engineering work. There are different methods of scanning is available in the market, like Blue-light scanning, white-light scanning & Laser scanning etc.
3D printing technology is benefiting many sectors like, engineering, mechanical, automobile, architecture, gaming, medicine, education & other.